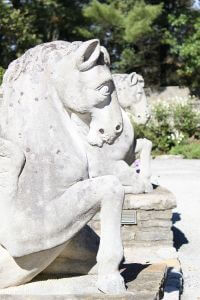 The Woodford County Chamber of Commerce board meets monthly on the fourth Thursday of the month at 8:30am at the Woodford Business Center and Visitors Center. Location is 126 S. Main Street in Versailles, KY. All Woodford Chamber members are welcome to attend.
Any changes to the meeting times if they deviate from the standard or added meetings will be publicized here with a notice.
For more information on the meetings, to be added to the agenda or any other inquiries, please contact Woodford Chamber President/CEO, Emily Downey, at Emily@WoodfordCountyInfo.com.
Chamber Advantage Programs
Staples Office Supplies
Save BIG with this Chamber partnership
Chamber Healthcare with Anthem
Chamber Individual Anthem Healthcare Insurance
Learn more information here:
Worker's Compensation Insurance
Chamber 401k Advantage program
With Keystone Financial's Hunter Boyd: Let Hunter quote you to see if the Chamber Advantage bulk buy can save you BIG or allow you for the first time to offer this great incentive to your employees! The quoting process is simple and painless- don't be afraid to ask today! Contact Hunter at: hunter.boyd@keystoneky.com
Click the image to enlarge
Midway University's Business Advantage Program