Volunteer + Non-Profit Center
Woodford County is proud of the robust volunteer organizations who contribute critical services to Woodford County and beyond. If you are interested to learn more, to donate or to volunteer your time and talents, please review the list of non-profit & civic organizations in Woodford County and their needs. You can contact them directly with the contact listed or reach out to us to help connect you.
Woodford County is the home to many vital non-profit organizations that serve the Woodford community.
The Woodford Chamber hosts a quarterly Non-Profit Roundtable in effort to connect our Non-Profit leaders within Woodford County and those that serve Woodford County.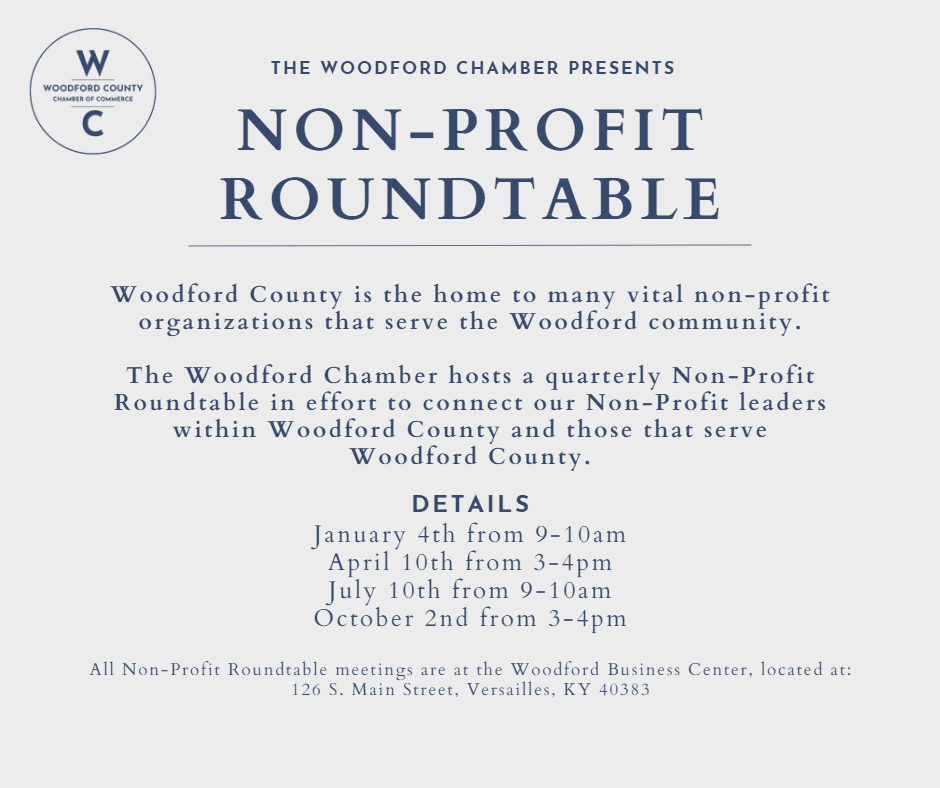 All Non-Profit Roundtable meetings are at the Woodford Business Center,