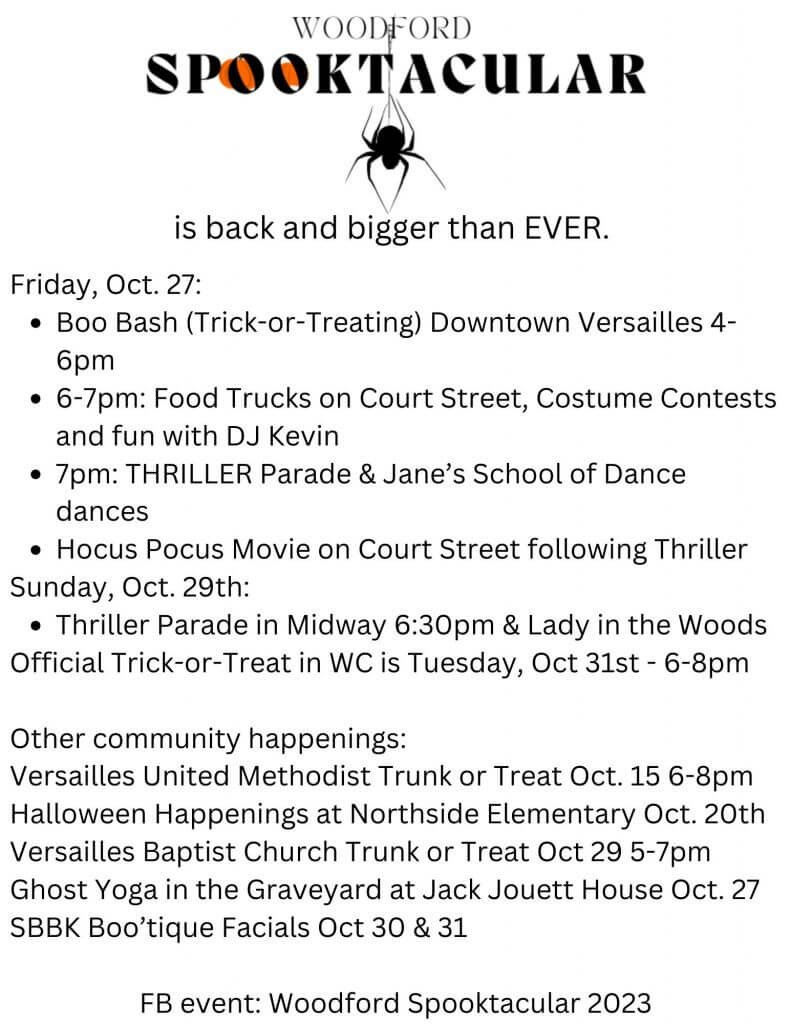 Join us for Halloween this year as we celebrate all week long!
Here's what you can expect:
Friday, October 27:
4:00pm-6:00pm Boo Bash Trick or Treating + Pumpkin Painting
6:00pm: Food Trucks
6:00pm: Costume Contest on the Courthouse Steps
6:45pm: Jane's School of Dance performances
7:00pm: Thriller Parade led by Jane's School of Dance (OPEN TO ALL COMMUNITY MEMBERS TO PARTICIPATE)
7:30pm: Halloween Movie on Court Street
**All Friday activities above downtown Versailles
7:30pm Ghost Yoga with Elemental Yoga at the graveyard of the Jack Jouett House at 7:30pm. Tickets available here.
Sunday, October 29:
Thriller Parade in Midway (downtown Midway)
Trunk or Treat with Versailles Baptist Church 5-7pm at the church
Oct 30 & 31: Skin Boutique by Kaylan Boo'tique Facials. Call to schedule yours!
Tuesday, October 31:
Official Trick or Treating in Versailles and Midway